The "struggle" will go on for answers over the shooting of Mark Duggan but his aunt Carole insisted she wanted "no more demonstrations, no more violence".
Instead, she said the family would pursue the authorities through peaceful channels.
The Metropolitan Police commissioner has admitted the shooting has resulted in a "significant reduction in trust" between London's black communities and the police.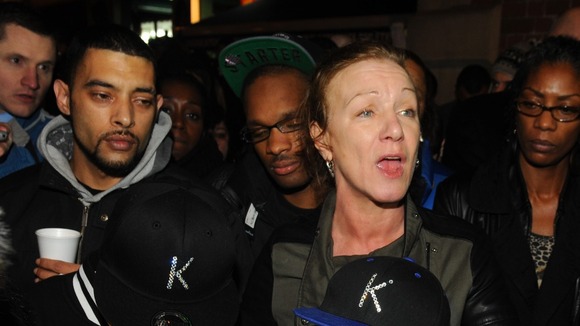 Sir Bernard Hogan-Howe will meet political representatives from London and local community leaders from Tottenham today to discuss how the police can build better relationships. He said he is "open to ideas and advice".
But Ms Duggan told BBC Radio 4's Today programme she was not yet ready to meet Sir Bernard and the family was still in "turmoil" about the case.
"The family are still in shock right now about the result of yesterday," she said. "We are in turmoil. We don't really know what's going to happen at this point. There will be something further down the line, I'm sure."