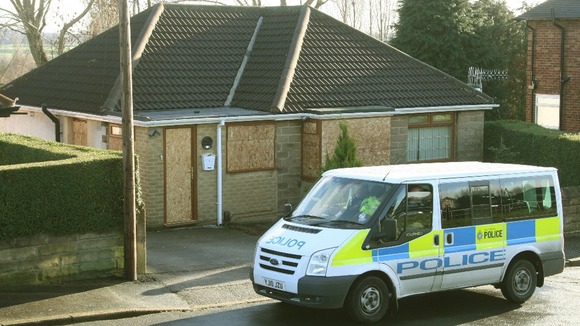 The home of a family of ice-cream sellers who treated a vulnerable man like a slave has been targeted in an apparent vigilante attack.
Windows have been smashed at the bungalow in Sheffield where the Rooke family subjected Craig Kinsella to more than six weeks of violence.
Today, the property in the Grenoside area of the city was boarded up and a police van was parked outside, guarding the area.
David Rooke, 44, his wife Donna, 40, and son Jamie, 19, were all jailed on at Sheffield Crown Court on Tuesday by a judge who heard that Mr Kinsella, 34, endured daily attacks.
The court was told that the family beat him with a range of weapons while forcing him to work 17-hour days without pay and making him sleep in a garage with a bucket for a toilet.