The police officer who was heckled as he attempted to make a statement following the Mark Duggan inquest has said the Metropolitan Police is at a "heightened" level of alert in case any violent disorder breaks out in response to the outcome.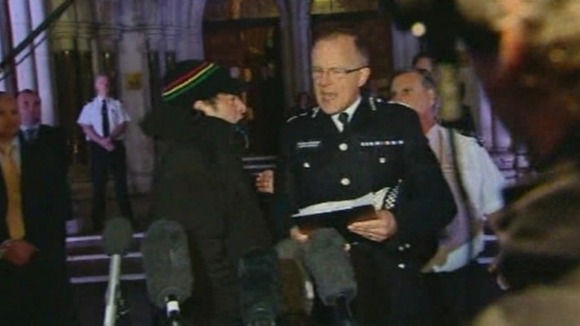 Assistant Commissioner Mark Rowley was talked over by the enraged crowd who called out "murderer" and "murdering scum" as he tried to address the press outside the Royal Courts of Justice yesterday.
Speaking today, Mr Rowley said the strong reaction was understandable under the circumstances.
"I think anyone can understand a family who've lost a loved one," he said.
He added: "We don't have any information that there are people out there actively planning disorder but of course Londoners would think we were slightly naive if we had no preparation at all, so what we're doing today is what I would call a heightened state of readiness."