Thousands of people have signed a petition demanding that Channel 4 drop the remainder of their controversial show Benefits Street.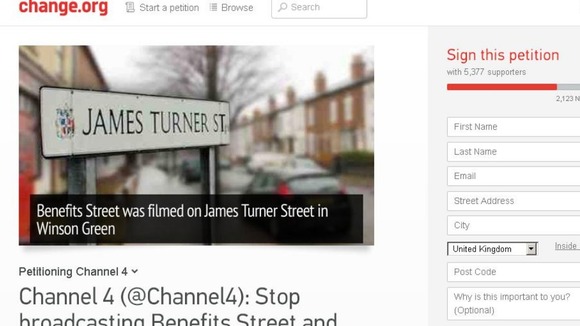 The show follows the life of a number of people on welfare in Birmingham and has prompted a police probe and hundreds of complaints from viewers.
Read: Police launch review over Benefits Street footage
Nearly 400 people have complained to Channel 4, and almost 300 people have complained to Ofcom, the Independent reports.