A senior US Air Force officer today paid tribute to four American servicemen who made the "ultimate sacrifice" when they were killed in a helicopter crash during a training exercise on the north Norfolk coast.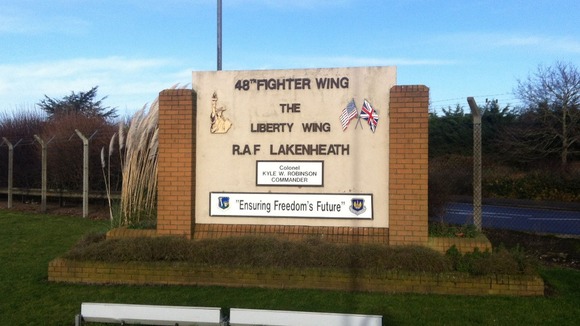 Captains Christopher S. Stover and Sean M. Ruane, Technical Sergeant Dale E. Mathews and Staff Sergeant Afton M. Ponce died when their Pave Hawk helicopter came down on a marsh near Cley-next-the-Sea on Tuesday night.1
Colonel Kyle Robinson, 48th Fighter Wing commander, told reporters at RAF Lakenheath, where the wing is based: "I am deeply saddened by the loss of these great airmen. They have made the ultimate sacrifice while training to save the lives of others."
He told their families: "As a husband and father myself, I cannot imagine how heartbroken you must feel, now missing a piece of your family. I speak for the entire wing when I say that we are thinking of you, we are praying for you, and we are here for you."
He also thanked the British authorities for their help in dealing with the crash.