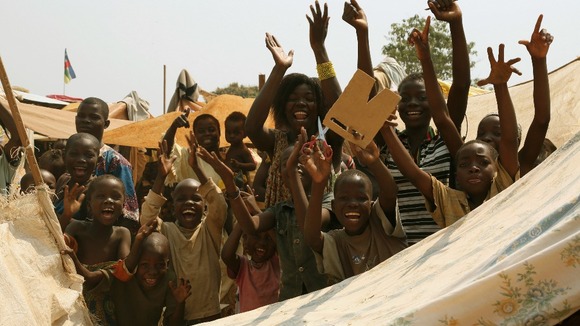 Thousands of people have joined celebrations in the Central African Republic following the resignations of interim president Michel Djotodia and his prime minister Nicolas Tiangaye.
Mr Djotodia caved in to international pressure to stand down after failing to stop inter-religious violence which has left thousands dead and more than one million people displaced since he claimed power last March.
The departures were announced in a statement issued after a two-day summit in neighbouring Chad. It confirmed talks to decide on new leadership will take place in the Central African Republic.