"One in five" non-food items bought this Christmas were purchased online, in what turned out to be a bumper year for festive internet sales, new figures have revealed.
Read more: Prices slashed at fastest rate for seven years over Christmas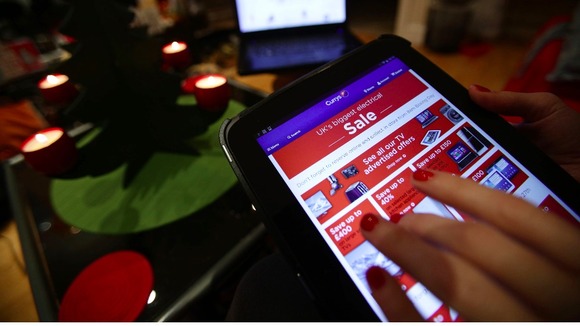 Data from the British Retail Consortium (BRC) showed online trade represented 18.6% of total non-food sales in December, up from 16.5% the year before.
BRC director general Helen Dickinson said: "More of us clicked into Christmas than ever before, with online non-food sales growth putting in its best performance since March 2010 and accounting for nearly 20% of spending.
"The surge in the use of tablets and smartphones last year, together with the ever-faster delivery times achieved by an increasing number of retailers, has provided a new spur of growth to online shopping."
Read more: Supermarkets report sales falls in run up to Christmas