Anti-fracking protesters have arrived in Gainsborough, Lincolnshire ahead of David Cameron's visit later today.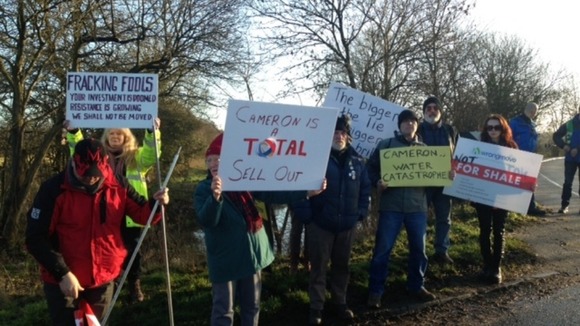 The Prime Minister will visit the site following the announcement that England councils that approve fracking projects will be able to keep 100% of the related business rates.
Today energy firm Total confirmed it had spent £30m on two exploration licences for the Lincolnshire town.