At least five people were killed in confrontations between Muslim Brotherhood supporters and police in Egypt, according to official sources.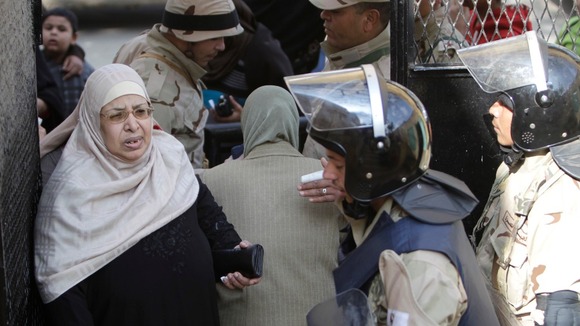 The bloodiest clashes were in Sohag, south of Cairo, where there were reports that four people had been killed and others wounded, but conflicting accounts of what happened.
The Interior Ministry alleges that Muslim Brotherhood supporters opened fire on a crowd near a polling station, but local officials said it was the supporters who had been killed.
A small bomb also went off in Cairo, but no-one was injured.