Cameron reveals 12 Years a Slave is on his 'watch list'
David Cameron revealed the Golden Globe-winning drama 12 Years a Slave is "on my list" of films to watch.
The Prime Minister expressed his desire to see the movie, directed by Steve McQueen, during an appearance before the Commons Liaison Committee.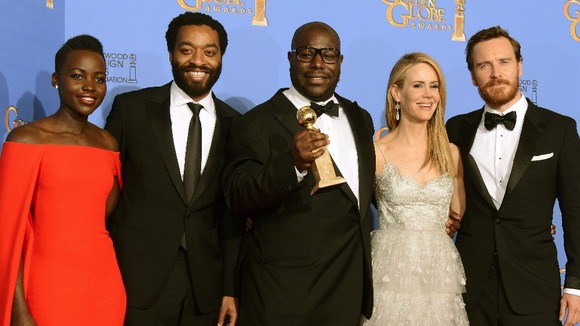 Home Affairs Select Committee chairman Keith Vaz said that while the film dealt with the US in 1843, there were 880,000 people living in conditions of slavery in modern-day Europe.
Mr Cameron answered, "It is genuinely shocking. Parliament, the House of Commons specifically, has done quite a good job of raising the profile of this issue and opening people's eyes to the problem of modern-day slavery."
Yesterday the Prime Minister congratulated the team behind 12 Years a Slave on their victory at the Golden Globes.