A Google Play plastic surgery game that asks users to help with an operation on a character to "return cute Barbara's looks" has been criticised online amid outrage over a similar app on iTunes.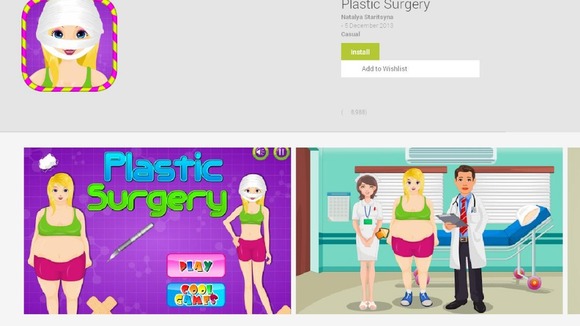 The description of the game, which is aimed at those aged seven or over, says: "Barbara likes to eat a lot of burgers and chocolates and...she found out that she looks ugly."
"Today [the] plastic surgeon is going to make operation [sic] on her body and face in order to return cute Barbara's look. She is afraid of all of this, but I know you will check that everything is over normally," it adds.
One reviewer said the game was "horrible" and a "disgrace", while Alice Evans tweeted: "Friends of my daughters are already worrying about weight at 5. They don't need this."
A Google spokesperson said: "We don't comment on individual apps but we will remove those that breach our guidelines."