The death toll in a suicide bomb and gun attack on a restaurant in Kabul has risen to 21, according to Reuters.
A suicide bomber blew himself up near the entrance of a Lebanese restaurant popular with expatriates in the capital's central Wazir Akbar Khan district, before two gunmen burst into the restaurant and fired bullets at diners.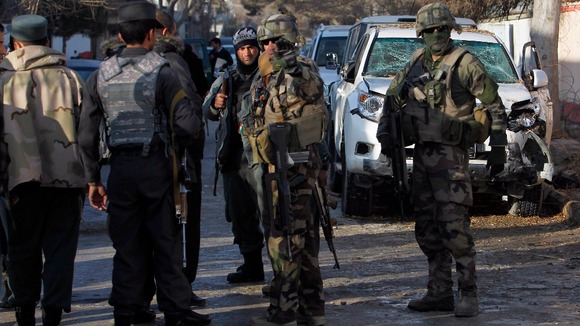 A representative from The International Monetary Fund's (IMF) died in the attack, along with four United Nations staff.
Canadian Foreign Affairs Minister John Baird said two Canadians died in the attack but it was not clear if this figure was in addition to the deaths reported by the IMF and United Nations.
Pictures: Scene of Kabul attack that killed IMF and UN officials