French President Francois Hollande's approval rating remained unchanged after reports of his alleged affair with actress Julie Gayet.
With only 22 percent of French voters satisfied with his presidency, Mr Hollande's approval rates remain far below those of his predecessor Nicolas Sarkozy.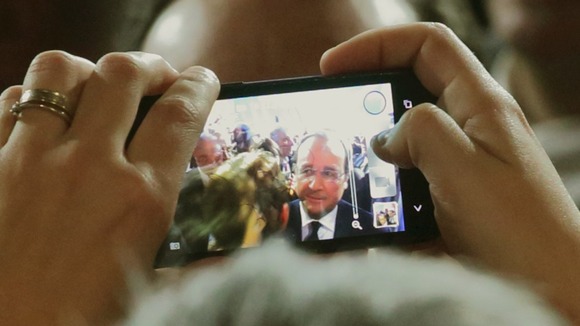 The Socialist leader's ratings hit a post-WWII record low of 15 percent in one November poll.
Mr Hollande's private life has been discussed around the world after French celebrity magazine Closer published pictures of what it said was the president wearing a motorcycle helmet visiting Gayet.
On Saturday, France's First Lady Valerie Trierweiler has reportedly left hospital a week after she was admitted amid reports of the affair.