French President Francois Hollande has said his "first lady" is recovering at a state residence at Versailles after being admitted to hospital following claims he has been having an affair.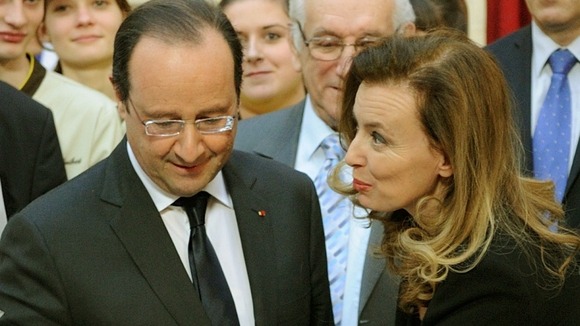 The story is overshadowing Mr Hollande's visit to The Netherlands, his first foreign trip since French celebrity magazine Closer made the allegations.
He told reporters that Valerie Trierweiler is "doing better", but refused to respond to another question on his personal life.