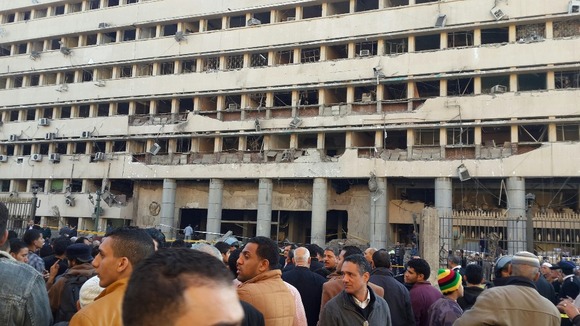 An early morning suicide car bombing that killed at least four people in the Egyptian capital Cairo has been followed by another deadly blast in the city.
At least one person has been killed in the second blast, state television reported.
Security sources said around 50 people were wounded in the earlier blast, which targeted the Cairo Security Directorate, a headquarters for police and state security. The dead included three policemen.
No claim has yet been made for the bombings, which form one of the most high-profile attacks on the state in months, and comes a day before the third anniversary of the uprising that toppled former president Hosni Mubarak.