Four deadly blasts hit Cairo
Six people have been killed after a series of blasts across the Egyptian capital Cairo.
View all 7 updates ›
Large explosion outside Cairo's police headquarters
A blast that shook central Cairo on Friday morning took place near police headquarters, state television reported.
Reuters witnesses heard gunfire after the explosion. State television quoted witnesses as saying gunmen opened fire on buildings after the blast. Smoke was rising over the city centre.
Daily Telegraph journalist Magdy Samaan tweeted this picture: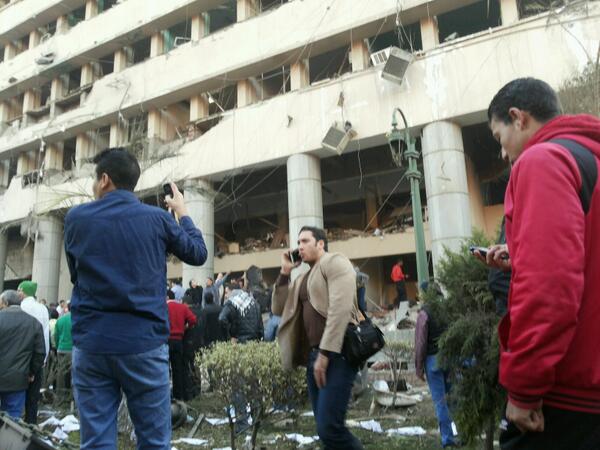 Radio Sawa correspondent Zaid Benjamin shared this image:
More top news
Sir Bernard Hogan-Howe said a judge-led review into how the Met Police handled allegations of past sex abuse is "the right thing to do".

After his son took his own life, grieving father Dick Moore began campaigning for mental health awareness. Here, he shares his advice.

The 13-year-old died in hospital after being hit in the back of the head by a bullet when his cousin fell of a hoverboard.