Four deadly blasts hit Cairo
Six people have been killed after a series of blasts across the Egyptian capital Cairo.
View all 7 updates ›
Large explosion outside Cairo's police headquarters
A blast that shook central Cairo on Friday morning took place near police headquarters, state television reported.
Reuters witnesses heard gunfire after the explosion. State television quoted witnesses as saying gunmen opened fire on buildings after the blast. Smoke was rising over the city centre.
Daily Telegraph journalist Magdy Samaan tweeted this picture: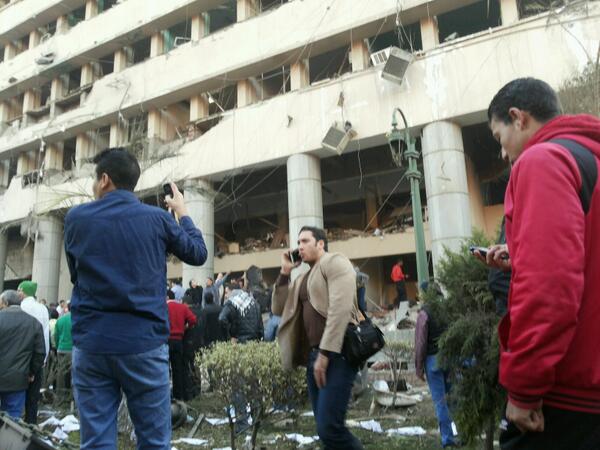 Radio Sawa correspondent Zaid Benjamin shared this image:
More top news
Quick-thinking Derek Trow reversed his bus, carrying 11 schoolchildren, off the bridge as it started collapsing in front of him.

A former soldier pleaded guilty to a catalogue of abuse towards a three-year old boy including inflicting electric shocks on him.

The wreckage of the long-lost British submarine thought to have sunk 74 years ago has been found off the coast of Sardinia, reports claim.