Four deadly blasts hit Cairo
Six people have been killed after a series of blasts across the Egyptian capital Cairo.
View all 7 updates ›
Large explosion outside Cairo's police headquarters
A blast that shook central Cairo on Friday morning took place near police headquarters, state television reported.
Reuters witnesses heard gunfire after the explosion. State television quoted witnesses as saying gunmen opened fire on buildings after the blast. Smoke was rising over the city centre.
Daily Telegraph journalist Magdy Samaan tweeted this picture: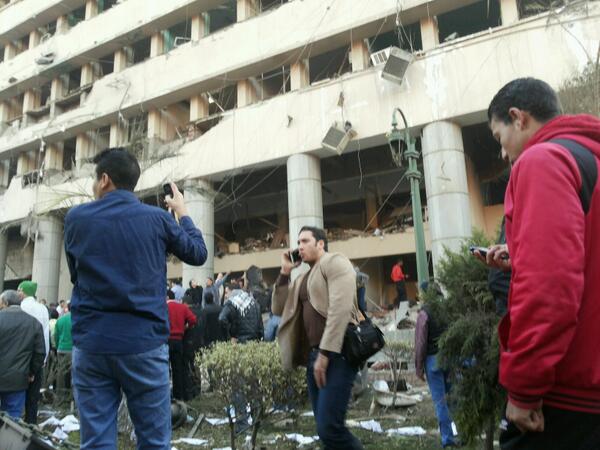 Radio Sawa correspondent Zaid Benjamin shared this image:
More top news
The Home Secretary said the Government is "against cliff edges" and immigration figures will not suddenly fall when the UK leaves the EU.

Peter Whittle has said it was probably too early for Paul Nuttall to run as an MP for the party after only just becoming its leader.

Three people are in a critical condition and two more were hurt after a car crashed into a wall and hit pedestrians in south London.