Four deadly blasts hit Cairo
Six people have been killed after a series of blasts across the Egyptian capital Cairo.
View all 7 updates ›
Large explosion outside Cairo's police headquarters
A blast that shook central Cairo on Friday morning took place near police headquarters, state television reported.
Reuters witnesses heard gunfire after the explosion. State television quoted witnesses as saying gunmen opened fire on buildings after the blast. Smoke was rising over the city centre.
Daily Telegraph journalist Magdy Samaan tweeted this picture: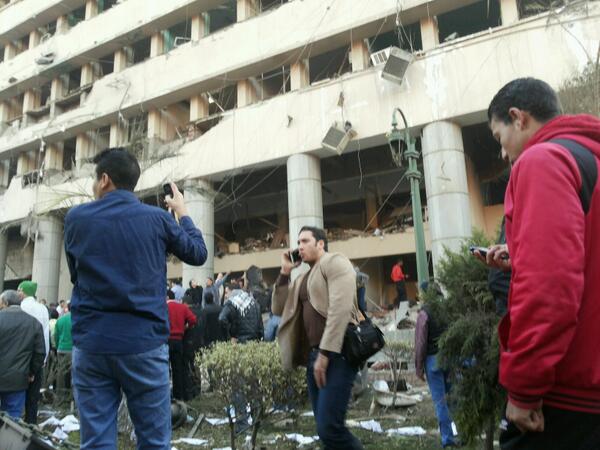 Radio Sawa correspondent Zaid Benjamin shared this image:
More top news
The wrestling hall of fame star 'Rowdy' Roddy Piper has died aged 61.

Labour has called for compensation from the French government to be paid to Britons affected by the chaos at Calais.

Andy Burnham warns far-left supporters of fellow Labour leadership candidate Jeremy Corbyn are putting party at risk of a 1980s-style split.