Four deadly blasts hit Cairo
Six people have been killed after a series of blasts across the Egyptian capital Cairo.
View all 7 updates ›
Large explosion outside Cairo's police headquarters
A blast that shook central Cairo on Friday morning took place near police headquarters, state television reported.
Reuters witnesses heard gunfire after the explosion. State television quoted witnesses as saying gunmen opened fire on buildings after the blast. Smoke was rising over the city centre.
Daily Telegraph journalist Magdy Samaan tweeted this picture: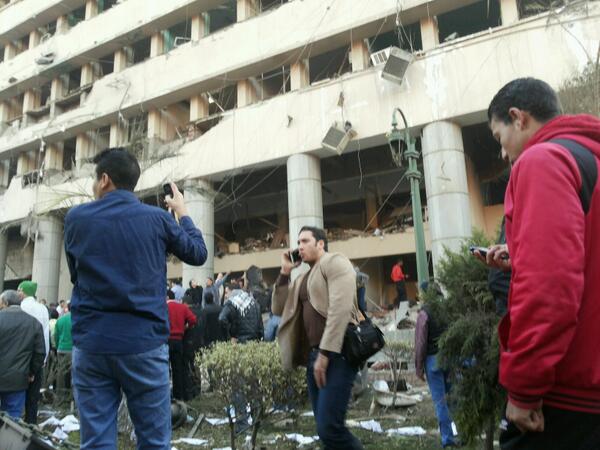 Radio Sawa correspondent Zaid Benjamin shared this image:
More top news
The president-elect also warned US companies they would face "retribution" for setting up their business operations abroad.

Penalties of £100 or a court fine of up to £1,000 can now be handed to anyone caught lighting up in a private vehicle with someone under 18.

Bodies are being buried in backyards and overwhelming morgues as officials try to find another plot of land to lay them to rest.