Four deadly blasts hit Cairo
Six people have been killed after a series of blasts across the Egyptian capital Cairo.
View all 7 updates ›
Large explosion outside Cairo's police headquarters
A blast that shook central Cairo on Friday morning took place near police headquarters, state television reported.
Reuters witnesses heard gunfire after the explosion. State television quoted witnesses as saying gunmen opened fire on buildings after the blast. Smoke was rising over the city centre.
Daily Telegraph journalist Magdy Samaan tweeted this picture: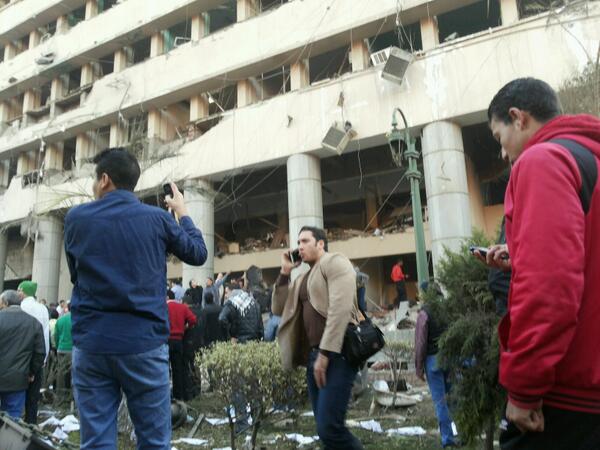 Radio Sawa correspondent Zaid Benjamin shared this image:
More top news
Fifa is facing a battle to keep World Cup sponsorship deals after several senior officials were arrested on suspicion of corruption.

EastEnders bosses have promised to send Jake Wood's character "out with a bang".

Bono said the death of Dennis Sheehan, who had been the band's manager for more than 30 years, was like "losing a family member".