Four deadly blasts hit Cairo
Six people have been killed after a series of blasts across the Egyptian capital Cairo.
View all 7 updates ›
Large explosion outside Cairo's police headquarters
A blast that shook central Cairo on Friday morning took place near police headquarters, state television reported.
Reuters witnesses heard gunfire after the explosion. State television quoted witnesses as saying gunmen opened fire on buildings after the blast. Smoke was rising over the city centre.
Daily Telegraph journalist Magdy Samaan tweeted this picture: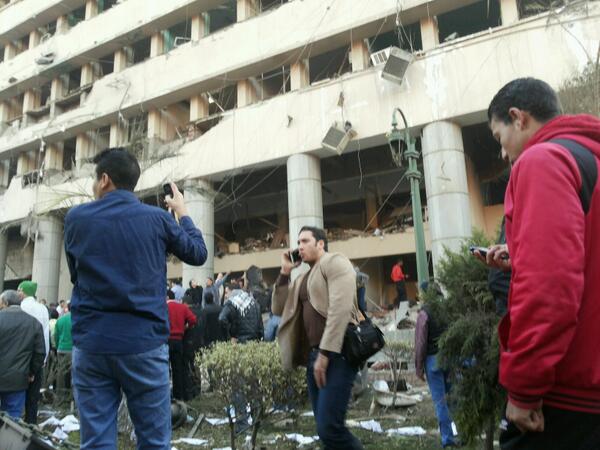 Radio Sawa correspondent Zaid Benjamin shared this image:
More top news
Former Argos security guard Adama Barrow was sworn in as president in neighbouring Senegal, because the incumbent refuses to step aside.

During the US presidential inauguration in a secret and secure location someone will be standing by in case the 'unthinkable happens'.

Ahead of the Donald Trump's inauguration, a team of understudies have been going through their paces to ensure the day runs smoothly.