The Syrian government will leave UN peace talks if no "serious work sessions" are held by Saturday, state television quoted foreign minister Walid al-Moualem as saying.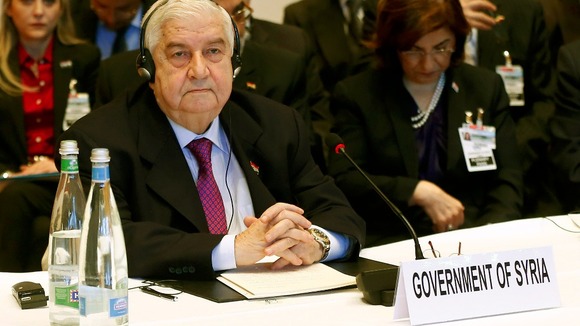 Mr Moualem reportedly told international mediator Lakhdar Brahimi, "If no serious work sessions are held [by Saturday], the official Syrian delegation will leave Geneva due to the other side's lack of seriousness or preparedness".
Mr Brahimi met a Syrian government delegation today, a meeting described as having a "positive atmosphere."
The mediator is due to meet the Syrian opposition delegation later today.