At least 25 people have been killed in clashes between Egyptian security forces and anti-government protesters said the health ministry, on the third anniversary of Egypt's uprising.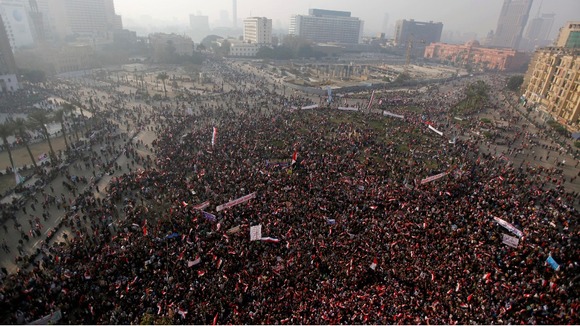 Most of those killed were in Cairo, where fierce clashes erupted between largely Islamist protesters and security forces. At least three people were killed in Alexandria and the southern province of Minya.
Today marks the anniversary of the start of the 2011 uprising that forced long time autocrat Hosni Mubarak to step down.
Rival rallies of those supporting the military-backed government gathered along with supporters of Mubarak's successor, Islamist President Mohammed Morsi, who was removed from office in July following mass protests against him.