David Cameron has defended the Environment Agency's response to the flooding after a Conservative MP labelled the agency as a "complete bunch of prats".
"I think the Environment Agency has done excellent work on helping to deal with the flooding and helping with communities," the Prime Minister said.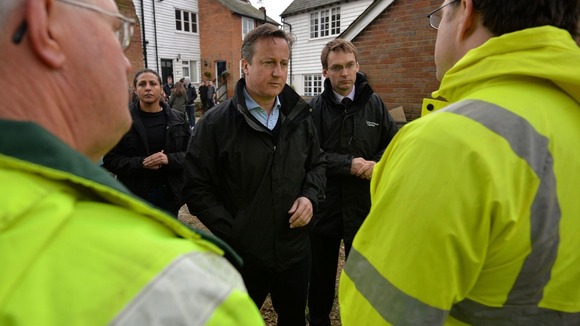 "I have, in my own constituency, worked with them very closely. I think a couple of years ago there was a sense that they were very anti-dredging, very anti-action on particular rivers and streams.
"I think they have changed their attitude on that front but I will listen very carefully to what Ian has to say about these specific rivers. I know Owen Paterson is going to Somerset and is going to meet with the MPs.
"Obviously the Environment Agency has to listen to these concerns - you do get quite widespread concerns that river levels have risen. We have got to address those and give some clear answers."
Watch: UK on flood alerts as 'this rain just has nowhere to go'