First Minister Alex Salmond has confirmed that talks with the Bank of England governor Mark Carney over a currency union if Scotland wins independence will continue in the run-up to the referendum.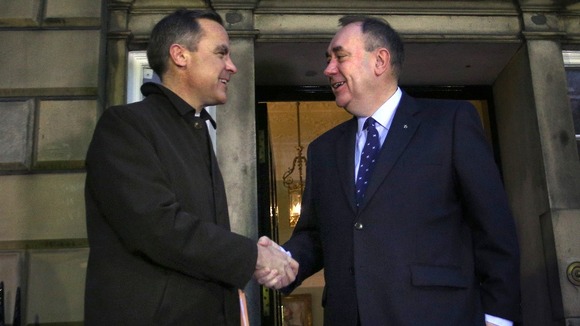 Mr Salmond held talks with Mr Carney in a private meeting today, but the First Minister said afterwards: "I was delighted to welcome the new Bank of England governor to Edinburgh on his first official visit to Scotland since his appointment.
"We greatly value our strong working relationship with the Bank of England and its commitment to operational independence and impartiality in political debate.
"The discussion was private but I welcome that the governor has confirmed his willingness to continue technical discussions, inaugurated by his predecessor Lord King, between the Scottish Government and the Bank of England in advance of the referendum."