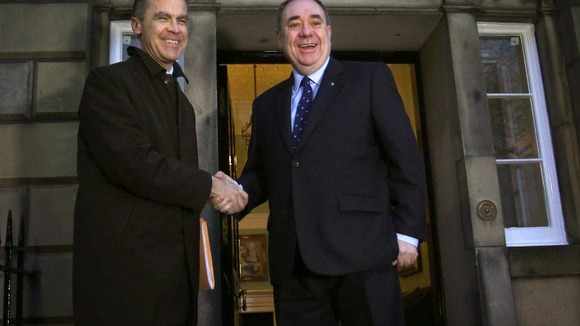 The Bank of England Governor has warned that a newly-independent Scotland would be forced to hand over some national sovereignty if it wanted to keep the pound.
But Mark Carney appeared to step back from getting involved in the political row oer independence, saying: "Decisions that cede sovereignty and limit autonomy are rightly choices for elected governments and involve considerations beyond mere economics.
"For those considerations, others are better placed to comment."