Former chancellor Alistair Darling, who also leads the Better Together campaign to keep Scotland in the UK, said Bank of England governor Mark Carney's speech on currency union spells out stark problems.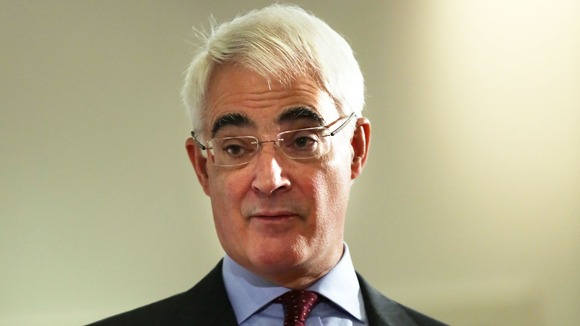 Mr Darling said: "This is a detailed speech but make no mistake - the governor's judgment on currency unions is devastating for Alex Salmond's currency plans. Why? Because the whole point of independence is to break the fiscal and political union that makes monetary union possible.
"The governor has spelled out in stark terms the problems of a currency union. Above all, it needs people living in the rest of the UK to agree to something they have never been asked about.
"As the governor makes clear, in a currency union both sides have to agree to each other's taxes, spending and borrowing. This is what is happening in the eurozone today.
"It is highly unlikely that the people living in the rest of the UK would agree to this. And remember, in a currency union like this, Scotland has 10% of GDP and the rest of the UK would have 90%. It is clear who would call the shots."