Syria's failure to eliminate its stockpile of chemical weapons could lead to sanctions on the country, although these would need the backing of Russia and China who have so far refused to back measures against President Bashar al-Assad.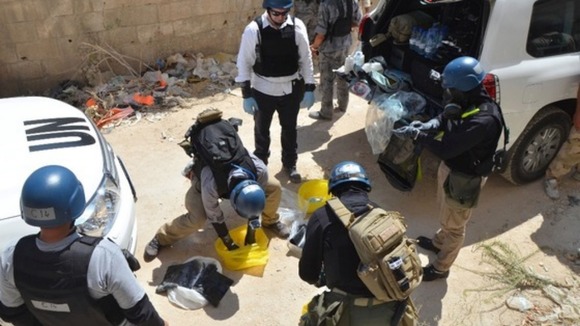 Read: The Syrian cab driver's family who could come to Britain
The Syrian regime agreed to relinquish its toxic arms in a bid to stop the United States and allies from launching bombing raids on the country.
The reports that Syria has given up under five per cent of its stockpile will be discussed at a meeting of the Organisation for the Prohibition of Chemical Weapons' executive council today, a senior US State Department official told Reuters.
The meeting will focus on the lack of progress and is set to confirm that only 4.1 per cent of the country's chemical arms has been removed, the official added.