Shadow home secretary Yvette Cooper has slammed the Government's immigration bill as a "car crash", accusing David Cameron and Theresa May of being scared of their own backbenchers.
Ms Cooper, who said she sympathised with the amendment, said ministers "sat on their hands" instead of voting against Mr Raab's amendment because they were worried about their backbenchers.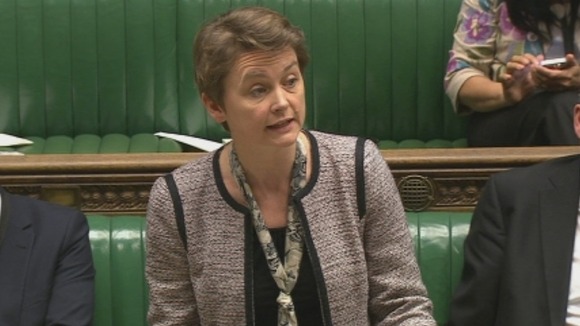 The Labour MP accused the Home Secretary of acting in the interests of the Conservative Party rather than in the interests of the country and suggested she had lost control of her own policy.
"I have to say the Immigration Bill has been a complete car crash for the Home Secretary. She and the Prime Minister launched this as their flagship Bill," Ms Cooper said.
"This was the pride and joy of their legislation and yet they have been hiding it away for months. We have had months when the Immigration Bill was nowhere to be seen, when they wouldn't bring it back because they were so scared of their own backbenchers."
Read: The Immigration Bill is back - but so are the Tory rebels