The Syrian regime has given up less than five per cent of its chemical weapons and is set to miss next week's deadline to send all toxic arms abroad for destruction, Reuters reports.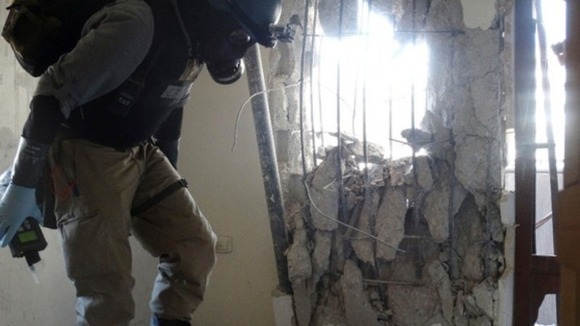 Read: Cries beneath Syrian rubble led to astonishing rescue
Only 4.1 per cent of the approximate 1,300 tonnes of chemical arms were reported by Damascus to the Organisation for the Prohibition of Chemical Weapons (OPCW), sources familiar with the matter told the news agency.
One source said: "It's not enough and there is no sign of more."
The internationally backed operation, which is overseen by a joint United Nations and OPCW mission, is now six to eight weeks behind schedule.
Damascus must show that it is still serious about giving up its stockpile of chemical weapons, the sources also told the news agency.
Read: The Syrian cab driver's family who could come to Britain