The White House has called on Syria to intensify their efforts to remove chemical weapons from the country so they can be destroyed.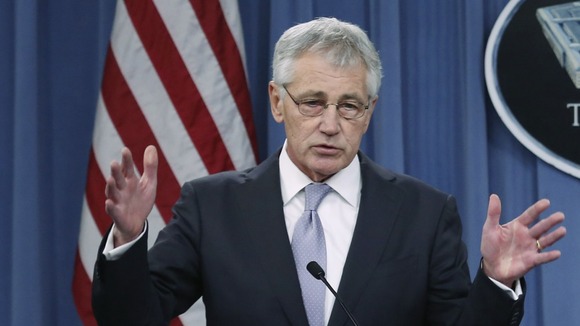 Defence Secretary Chuck Hagel said the US is "concerned" that Syria is behind in removing chemical weapons material that are due to be destroyed under an international agreement.
Hagel said he had asked Russian officials to urge the Syrian regime to comply with the deal.
Despite the delay, Hagel believes the removal effort could get back on track.
Read: Syria 'will comply' with UN resolution on chemical weapons