I don't think the Prime Minister had any other option other than to come out fighting tonight.
He had previously supported this private Member's bill which was killed off in the Lords and I don't think he could really afford to let it fall by the wayside without appearing very weak.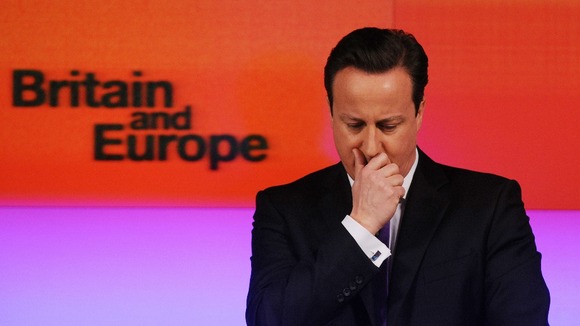 As a result he has put Labour and the Liberal Democrats on the spot - they now will have to say whether they do support the idea of a referendum on the European Union and Britain's membership of it when a bill comes back to Parliament.
Having said that, I think David Cameron is taking the biggest gamble on this because his party is split down the middle on Europe.
Mr Cameron wants Britain to remain as part of a reformed Europe, but many in his party disagree and I think this is very much a case of be careful what you wish for.