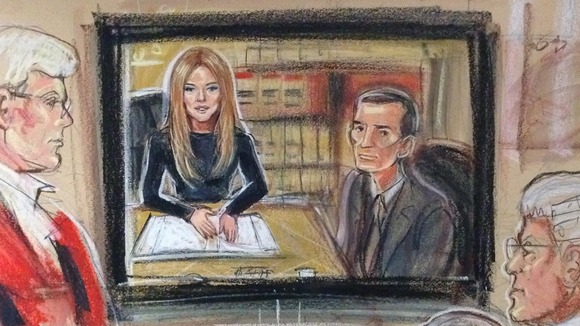 Sienna Miller has hit out at "titillating" press reports of her relationship with Bond actor Daniel Craig, as she revealed to the phone-hacking trial that it was "a very brief encounter".
The News of the World ran a story about her alleged affair with Craig in 2005 while she was in a relationship with his friend, fellow actor Jude Law.
Giving evidence at the Old Bailey via videolink from New Orleans while filming in the US, the actress said: "This is a very difficult and uncomfortable period of my life to discuss.
"To be gossiped about and analysed and vilified. Whether or not I was in a relationship with Daniel Craig at the time, it was a very brief encounter. He was my best friend. My saying I love you was nothing new.
"It has been turned into a titillating piece of information, I really regret it was turned into something to be analysed. It was at a time when we had been briefly involved."