David Cameron and Francois Hollande have agreed to extend defence and nuclear co-operation between the UK and France.
The Prime Minister announced a two-year £120 million feasibility study for a new armed drone, called the Future Air Combat System, saying the two countries will work together on the unmanned craft.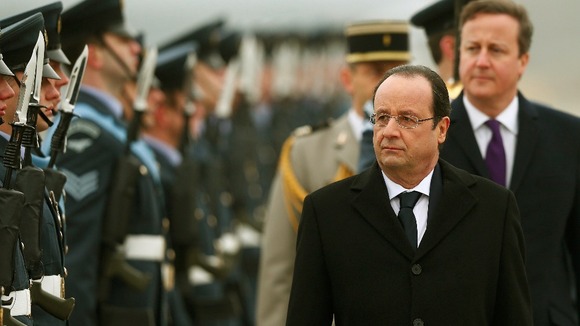 He said Britain will offer more logistical support for the French military mission in the war-torn Central African Republic, and announced troops will hold a joint training exercise later in the year.
The UK will try out the French VBCI tank with a view to possibly purchasing it for the Army, he added.
Read: Hollande confirms £16bn deal to build nuclear reactors