The 100ml limit on liquids in airport hand luggage will gradually begin to be lifted from today, it has emerged.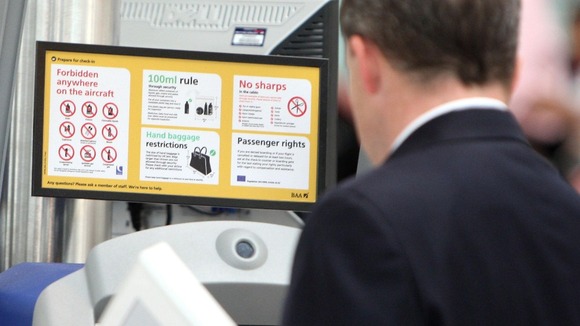 An EU ban on liquids in hand luggage was due to be lifted on 29 April last year, but was postponed by the European Commission.
However, duty-free bought liquids, such as aerosols, will now be allowed to go through airport security, so long as they are in a sealed bag.
Restrictions began in 2006 when a terror plot was uncovered to activate bombs disguised as drinks in hand luggage on at least seven flights from the UK to North America.
The EU plans to lift all restrictions by 2016.