During the two months of anti-government protests in Ukraine that call for the resignation of President Viktor Yanukovich, the country's clergy has not been standing on the sidelines.
Priests lead daily prayers in the tent city at Independence Square and offer spiritual guidance to both protesters and police officers on both sides of the barricades.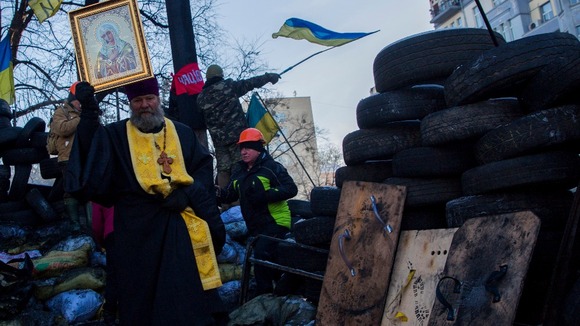 "For me religion is political, especially in this day and age, when religion is a question of conscience," said Orthodox Catholic priest Father Orest.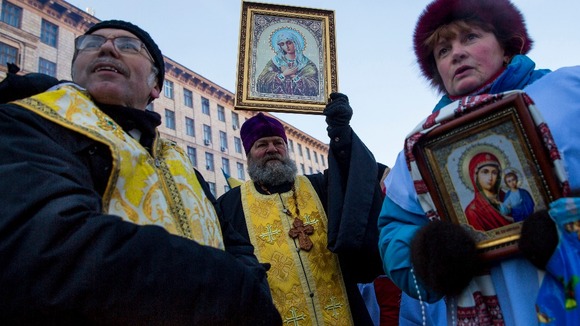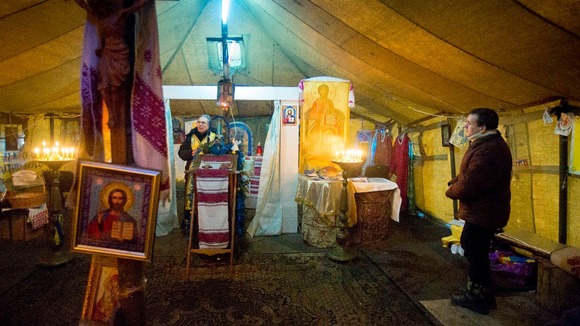 Another priest, Father Valery, joined the protest camp "to fight against the evils of corruption and political abuse by our leaders."
Read: Ukraine opposition urges West to help 'fix the violence'