The Environment Agency has issued three severe flood warnings - where there is danger to life - along with 115 warnings where flooding is expected and immediate action is required.
There are also 301 flood alerts where flooding is possible.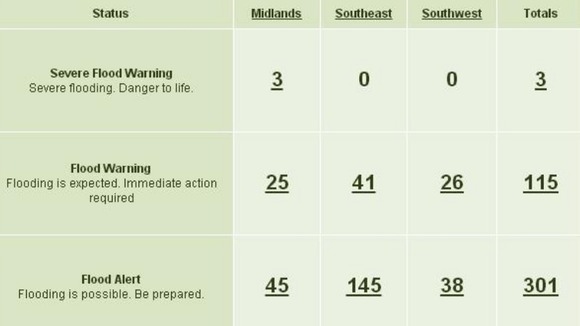 For the latest guidance in your area check the Environment Agency flood page.