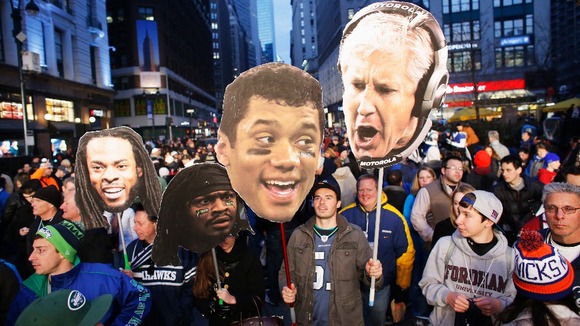 Millions of Americans are getting ready to watch the Denver Broncos take on the Seattle Seahawks in the Super Bowl.
The biggest sporting event in the United States will be watched by over 100 million people worldwide when it kicks off at 23:30 GMT.
With New York hosting the match, it is the first Super Bowl to be held outdoors in one of the colder states.
Bruno Mars and the Red Hot Chilli Peppers will perform at the half-time show.