Further voting in Thailand's election is already scheduled for February 23 after problems with advance voting last Sunday, while the ballot in some southern areas may not happen for weeks. Voting ends at 8am GMT, but no results will be announced today.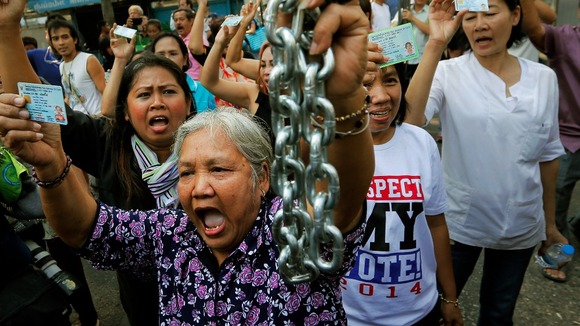 National Security Council chief Paradorn Pattanatabutr said: "The situation overall is calm and we haven't received any reports of violence this morning. "The protesters are rallying peacefully to show their opposition to this election."
Voting in 13 of Bangkok's 33 constituencies was disrupted. Thirty-seven out of 56 constituencies in the south, where opposition to the government is also strong, suffered disruption. Polling elsewhere in the country was unaffected.