Voters in Thailand go to the polls from 1am GMT under heavy security in an election that could push the divided country deeper into political turmoil and leave the winner paralysed for months by street protests, legal challenges and legislative limbo.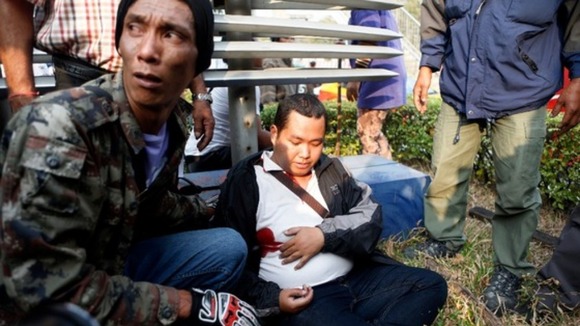 The risk of bloodshed at the ballot remains high, a day after seven people were wounded by gunshots and explosions during a standoff between supporters and opponents of embattled Prime Minister Yingluck Shinawatra in a north Bangkok stronghold of her Puea Thai Party.
The usual campaign billboards, glossy posters and pre-election buzz have been notably absent this time, as will be millions of voters fearful of poll violence or bent on rejecting a ballot bound to re-elect the political juggernaut controlled by Yingluck's billionaire brother, Thaksin Shinawatra.