Thousands of anti-government protesters have gathered in Independence Square in central Kiev to demand the resignation of President Viktor Yanukovych.
Mr Yanukovych is set to return to work on Monday following a period of sick leave, a statement on the presidential website said.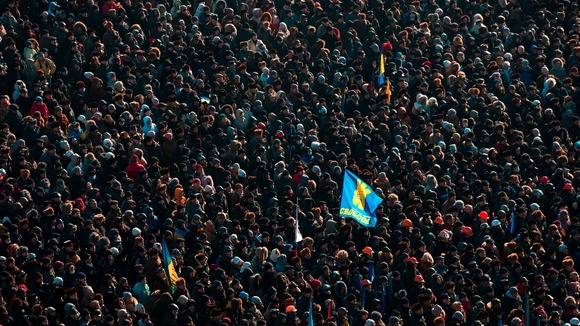 Since November, there have been widespread opposition protests in the country after Mr Yanukovych's controversial decision to form closer economic ties with Russia instead of signing a trade deal with the European Union.