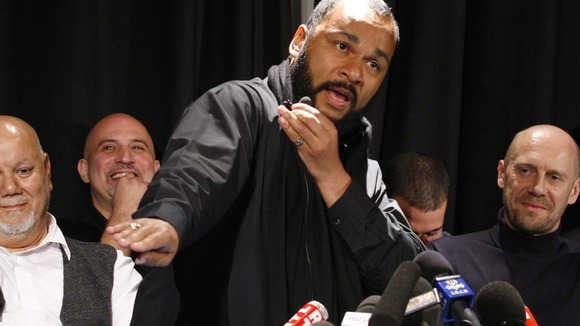 A controversial French comedian at the centre of the Nicolas Anelka anti-semitism row has been banned from entering the UK, the Home Office said.
Dieudonne M'bala M'bala previously announced he would visit London to support the West Bromwich Albion footballer, who faces a ban for performing the comic's "quenelle" salute on the pitch, which is believed by some to be an anti-semitic gesture.
Read more: 'La Quenelle': Controversial gesture explained
A Home Office spokeswoman said: "We can confirm that Mr Dieudonne is subject to an exclusion order. The Home Secretary will seek to exclude an individual from the UK if she considers that there are public policy or public security reasons to do so."