A soldier who died after taking her own life was branded a liar and bullied by her colleagues, after she accused two fellow soldiers of raping her, a new inquest into her death heard.
Corporal Anne-Marie Ellement, 30, was found at Bulford Barracks near Salisbury in Wiltshire on October 2011. Her sister Sharon Hardy said she was increasingly traumatised in the final months of her life after military investigators decided not to prosecute the two soldiers she claimed raped her.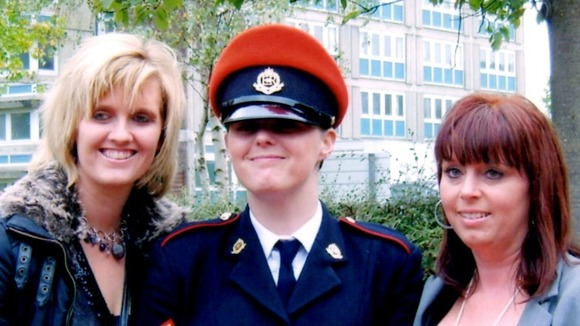 Her sister described how she was bullied by colleagues in Germany and said she was very concerned that a former colleague had been transferred to Bulford, where she was stationed.
Mrs Hardy said her sister alleged another soldier said to her in front of 100 personnel: "There's the girl that cried rape." She said:
"Anne-Marie was absolutely mortified because, as she said, none of the soldiers in her unit knew about this."
Read: Soldier 'devastated' alleged rapists 'got away with it'