A man from Gloucester who ran across Canada to raise £150,000 for charity said it was "hard to imagine" a friendlier country.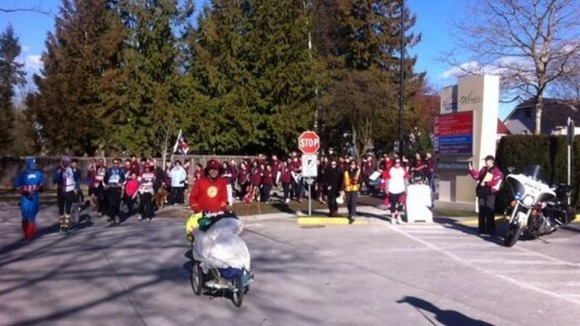 Jamie McDonald, 27, became the first person to complete the 5,000 mile journey without a support team as he crossed the finish line in Vancover.
However, he had been forced to sleep by the side of the road, and rely on strangers' generosity during the gruelling challenge.
A difficult point in the mammoth challenge had been when he had been assaulted and robbed of his "man bag" in the ski resort of Banff in Alberta on New Year's Eve.
However, he put out an appeal of social media and had his bag, "priceless" footage of his run and wallet returned the next day.
He told reporters: "Thinking about all the people that have helped me along the way, whether it was offering a bed, or handing me a coffee, it brings a tear to my eye. It's hard to imagine running in a more friendlier, supportive and hospitable country."