High sea levels combined with strong winds and large waves will increase the risk of coastal flooding along the south west and southern coasts of England tonight, the Environment Agency has warned.
Further rain could also cause river and surface flooding in the south and west of England as well as parts of the Midlands.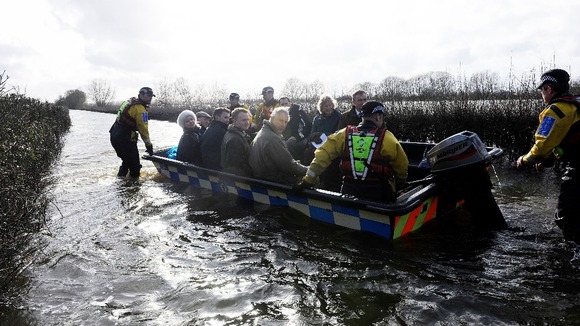 There are currently 44 flood warnings and 157 flood alerts in place across England and Wales, with more expected to be issued along the Dorset coastline in time for the Wednesday morning high tide.
"With further river and coastal flooding expected this week we have teams working around the clock to protect homes and communities, and over 117,000 homes have been protected over the past three days," John Curtin, head of Incident Management at the Environment Agency, said.
"Strong winds and waves could be dangerous, and we would urge people to take care near coastal paths and promenades for fear of being swept away, and not to drive through flood water. We have particular concern for West Bay, Weymouth, Preston Beach and Chiswell in Dorset."
Watch: Prince Charles: Tragedy is that nothing happened for so long