David Beckham said he will not seek public funding for his new football club in Miami.
He said: "We don't want public money, we will fund the stadium ourselves, it is something that we have worked very hard on.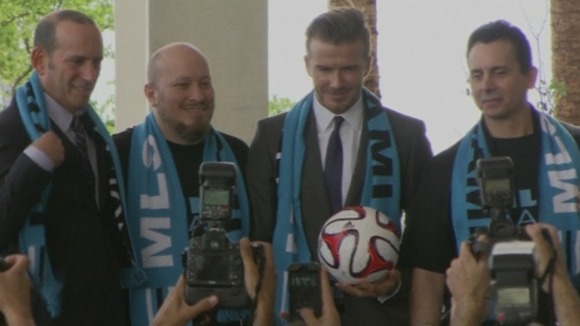 The former England midfielder has taken up the option to buy a new Major League Soccer franchise in Miami."We are going to have the right investors, and I'm not just talking about wealth but people who have a passion for the game as well," Mr Beckham added.