A new and deadly form of bird flu has claimed its first confirmed human life.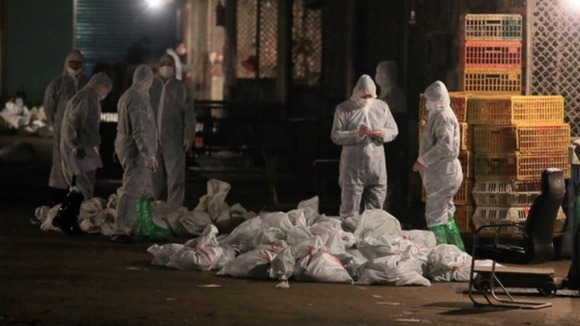 The previously-unknown substrain of the H10N8 virus killed a woman who was admitted to hospital in China with fever and pneumonia, test results revealed.
The 73-year-old woman, from Nanchang City in Jiangxi province, died nine days after becoming ill despite antibiotic and antiviral treatment. She visited a live poultry market a few days prior to infection, suggesting an incubation time of around four days - similar to that of other bird flu strains.
The strain is believed to have spread from poultry and may pose a pandemic threat to the human population, experts said.
Reports suggest at least one other person is critically ill in hospital after being infected by the same strain in Jiangxi Province.