David Beckham's new football team will not start playing the Major League Soccer until at least 2016.
With no stadium to play in, one of Mr Beckham team's first task will be finding a suitable site for the club's home venue.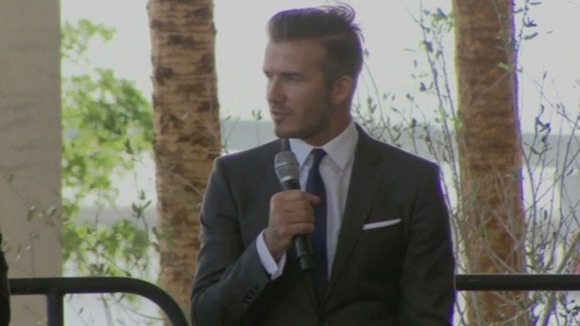 Asked about public investment into the team, Mr Beckham said he is not looking for government grants. "We don't want public funding. We want to fund the stadium ourselves," he said.
Mr Beckham announced his plans to build a new team in Miami. Starting the team from scratch, he is outlining the next steps in the process of securing the franchise.