The Independent Police Complaints Commission (IPCC) has criticised "collusion" between officers involved in the 'plebgate' row.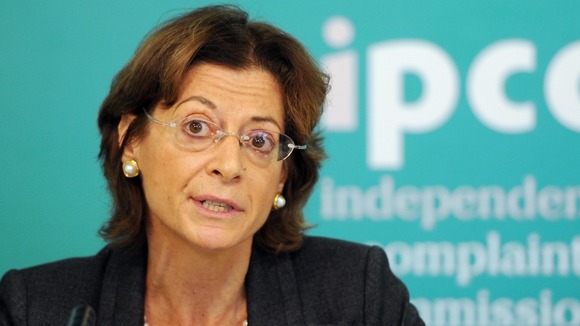 Speaking after Pc Keith Wallis was jailed for 12 months for lying about witnessing the incident, the body's head Deborah Glass said: "The patchwork of evidence from emails, text messages and telephone calls does not suggest an organised conspiracy to bring down a Cabinet Minister.
"But there was clearly collusion between certain officers to, as they saw it, blow the whistle on bad behaviour toward one of their own, which ultimately had the same effect."
Read: Andrew Mitchell witness impact statement
She added: "The actions of Pc Wallis - and the other officers responsible for turning a largely inaudible altercation lasting less than a minute into a national scandal - have not only caused injustice to Mr Mitchell, they have brought shame upon the police service.
"Now that the criminal proceedings have concluded it is important for the Metropolitan Police Service to proceed as quickly as possible to the misconduct hearings and to deal effectively with any underlying issues so that they can finally close the book on this sorry chapter."