Google has weighed in on the debate surrounding gay rights at the Winter Olympics in Sochi by rebranding its front page in rainbow colours.
The design features a range of Winter Olympic sports and includes a quotation from the Olympic Charter stating that the "practice of sport is a human right".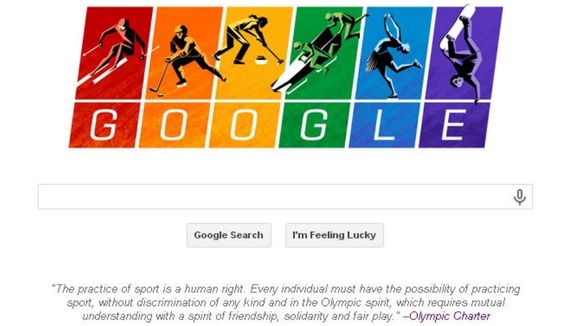 Vladimir Putin: 'No danger' for gay people in Russia
Russian authorities have been criticised for passing legislation banning the provision "propaganda" on homosexuality to under-18s by law.
Officials insist that gay athletes will be free to compete in the Games and that gay spectators will face no danger, but there have been calls to boycott the event in protest.
Watch: Channel 4 rebrands in rainbow colours for Sochi games