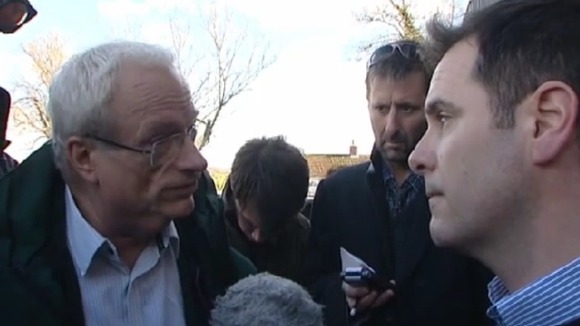 The chairman of the Environment Agency said he would not be drawn into "silly little games" after comments by local Somerset MP Ian Liddell-Grainger.
Mr Liddell-Grainger described Lord Smith as a "coward" and a "little git" ahead of his visit.
Background: Somerset MP furious at 'little git' Lord Smith
Speaking to ITV News Westcountry Lord Smith said:
"Mr Liddell-Grainger uses colourful language a lot of the time. I'm not going to play silly games like that, there's much more important things to be doing. Concentrating on what we can do seriously for the future protect of the Somerset Levels."
Watch the full interview with Lord Smith on the ITV News Westcountry website.