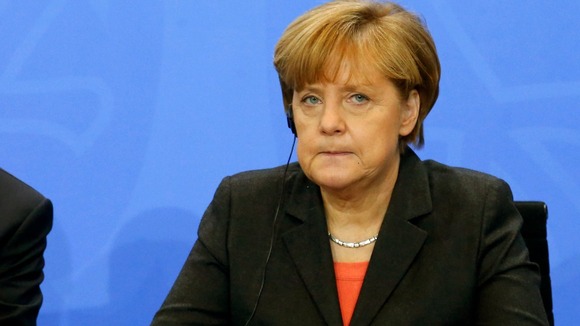 German Chancellor Angela Merkel hit out at Washington today, following the leaking of an alleged call between two senior US diplomats.
The US state department spokeswoman said the assistant secretary of state Victoria Newland apologised for the call, following reports she said "F*** the EU" during a bugged, leaked call.
Read: US diplomat apology after 'foul-mouthed leaked call'
Merkel's spokeswoman said the reported comments were "absolutely unacceptable" in a statement today.
"The chancellor considers this statement absolutely unacceptable ... and wants to emphasise again that (EU foreign policy chief Catherine) Ashton is doing an outstanding job.
"The European Union will continue with its intensive efforts to calm the situation in Ukraine."