A British man has died after carrying out a suicide bombing at a prison near the Syrian city of Aleppo yesterday, according to reports.
Sulayman al Britani, a Briton of Pakistani descent, is reported to have driven a truck bearing explosives into the entrance of the prison, allowing armed militants to enter.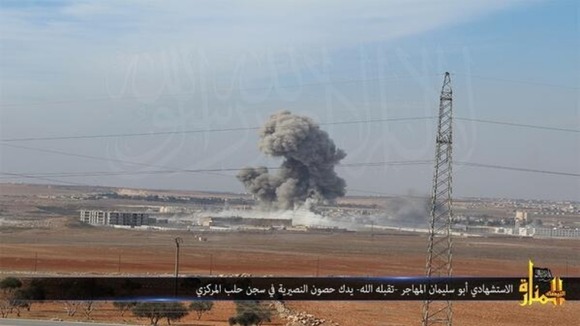 Local TV channels broadcast images of what is claimed to be the heavily-armoured truck driven in the attack, which led to the hundreds of prisoners being freed.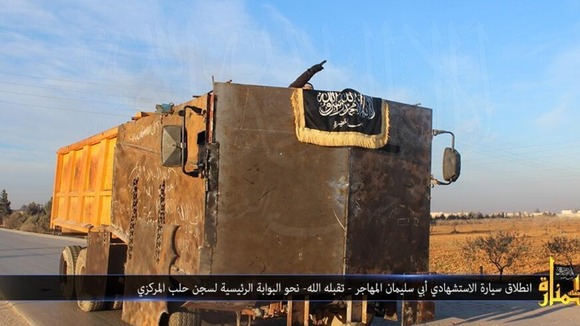 Al Britani was allegedly a member of the al-Qaeda-affiliated Al-Nusra Front.
A Foreign Office spokesperson has told ITV News it is aware of the reports.