Jim Winkworth, a farmer and landlord of the King Alfred pub in the village of Burrowbridge, said he was "bloody mad" after a meeting with Lord Smith.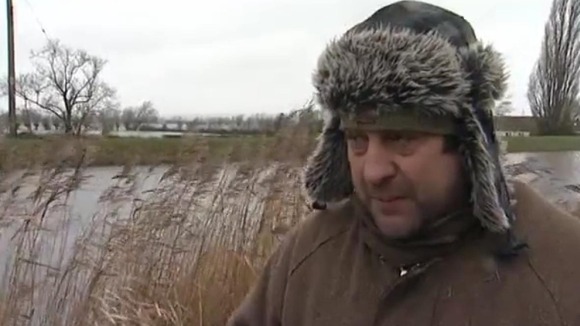 Asked how he felt by the Environment Agency chief's refusal to apologise, he said: "Bloody mad. We thought that's the least he could do today and he's not apologising or admitting any liability."
Speaking of Lord Smith's successor when he is due to stand down in the summer, Mr Winkworth said: "Whoever gets his job needs to be someone who is prepared to listen to people on the ground and actually kick some arse, get some work done and actually do some dredging and maintain structures".
Lord Smith reportedly told residents that it had set aside £400,000 for dredging but that this was not enough and there was "no point starting a job and not finishing it".
Watch: Lord Smith insists 'I have no intention of resigning'