The US state department spokeswoman said the top US diplomat for Europe, Victoria Nuland has apologised for reported comments made during what appears to be a leaked phone conversation.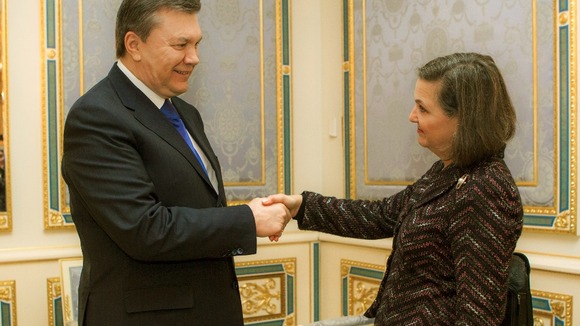 In the audio, reportedly between Nuland and the US ambassador to the Ukraine Geoffrey Pyatt, a man and woman are heard discussing international efforts to resolve the crisis in the Ukraine. At one point the woman declares: "F*** the EU."
Despite not actually confirming that the voice was that of Victoria Nuland, the spokeswoman said Nuland "has been in contact with her EU counterparts and of course has apologised for these reported comments".